Why I Started the Big A** Calendar Club
A BATTLE-TESTED SYSTEM FOR THE BEST YEAR OF YOUR LIFE
By Jesse Itzler
When I graduated from college, I skipped the hunt for a "job" to pursue my dream of becoming a rapper. I had no idea that experience would lead me into writing songs for NBA teams, co-founding and selling two multi-billion dollar companies (Marquis Jets and Zico), running multiple 100-mile ultramarathons, and living with Monks and a Navy SEAL.
My journey has granted me countless opportunities to invent (and re-invent) myself over and over again, building what I call a "Life Resume" as I go, but the single most effective thing to help guide me along the way has been my Big. A**. Calendar.
I've tried just every calendar and every planner out there, mostly with terrible results. Think about it. With most calendars we play defense. They get filled up by others. Appointments, meetings, and all sorts of requests on our time and before you know it, your calendar is full and there's barely any time for the stuff that you love to do. You wake up and the year is over, then the decade's over, then we're 50 and our kids are older…
I decided that's not how I'm going out. I decided that, in the game of life, I'm going to play offense. Here's why: I don't care who you are, how much money or free time you have, but the truth is that if you're not doing things that you love every day, your life model is broken.
Why does that matter? I've found that from doing this over the past few decades that investing in myself isn't a selfish act. When you see progress and begin to find personal fulfillment, you become a better parent, a better business person, a better friend, a better teammate, a better coach. A better you is infectious. It positively impacts those around you that love you the most.
That's what the Big A** Calendar Club is all about: we flip the whole model upside down and created a framework that puts you in the driver seat, that prioritizes you, the things you love to do, and the people you love to do them with BEFORE ANYTHING ELSE. But it's not just about committing to putting yourself first, it's about making a solid plan, because if we don't plan things, they just don't happen no matter how badly you want them to.
I made a promise to myself a long time ago that I am not going to waste a single day ever again, let alone a whole year. We only get one shot at this life, and with the Big A** Calendar Club, I'm sharing my system so you can do the same before time runs out.
Not convinced? Here are 6 MORE REASONS TO TRY THE BIG A** CALENDAR CLUB.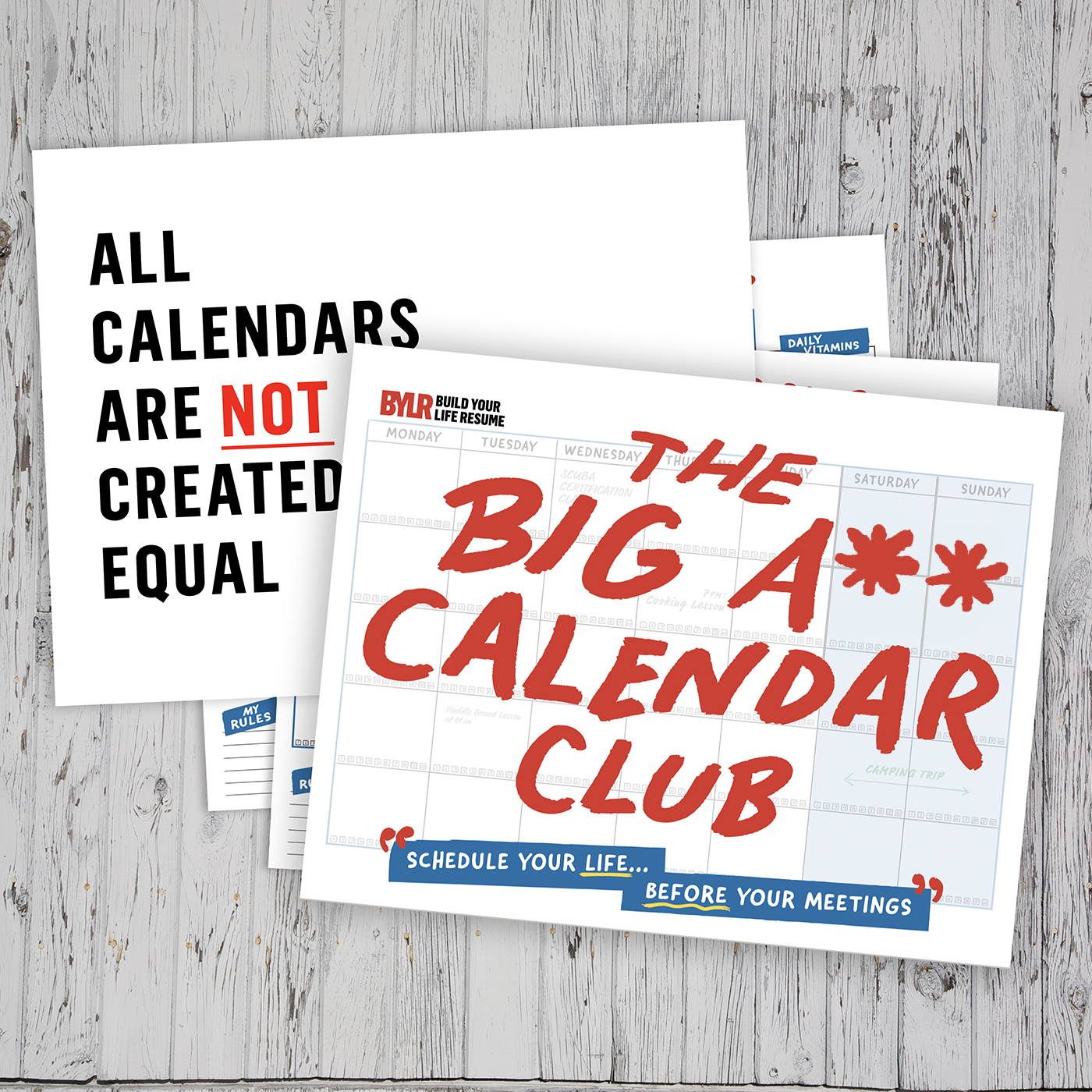 1) A BATTLE-TESTED SYSTEM FOR SUCCESS
I've used this system to run ultramarathons, write books, and even learn to swim. The Big A** Calendar Club comes from decades of personal experience and combines three critical elements that ensure success: A strong plan that sets your intention and creates a visual roadmap that's easy to follow, a team of coaches to hold you accountable to your goals, and a community of peers to lift you up along the way.
---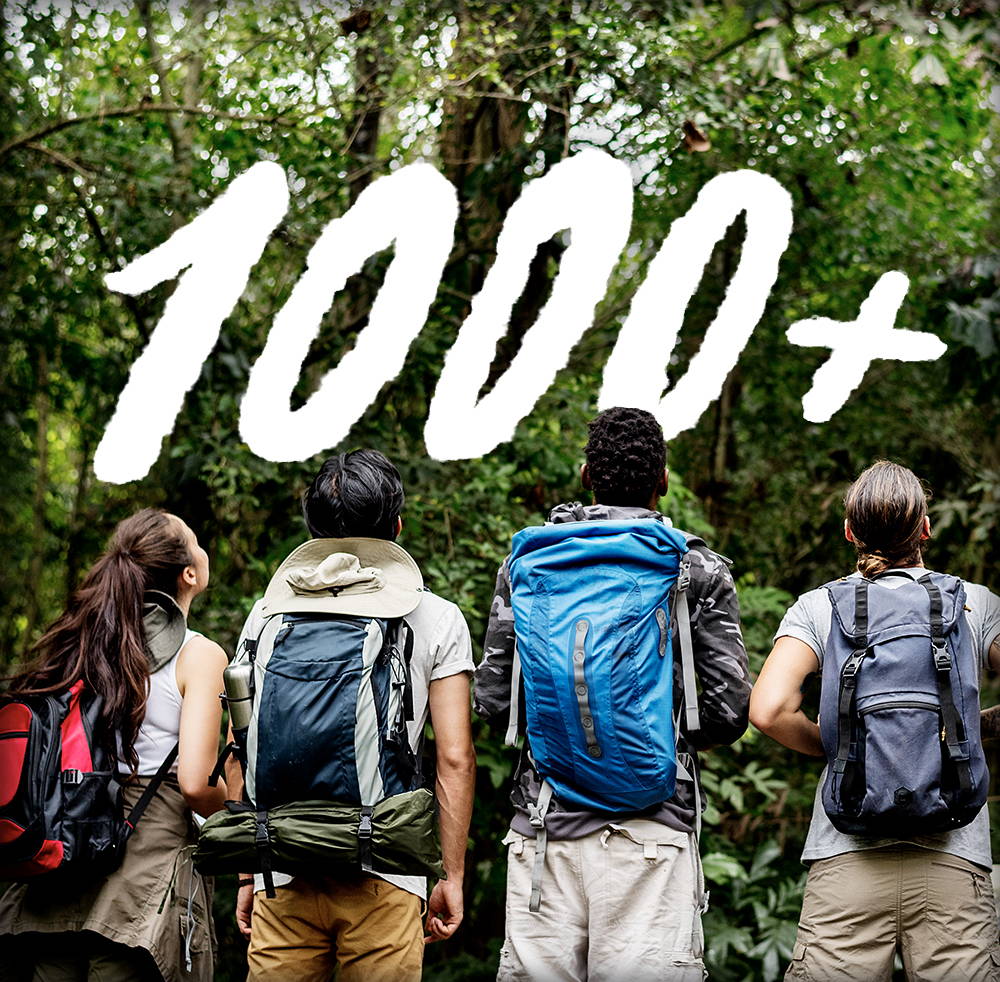 2) 1,000 MEMBERS STRONG AND COUNTING
In the Big A** Calendar Club, we lift each other up. Join a growing community of over 1,000 motivated, supportive and engaged members who all share your goal: to live the life they want.
---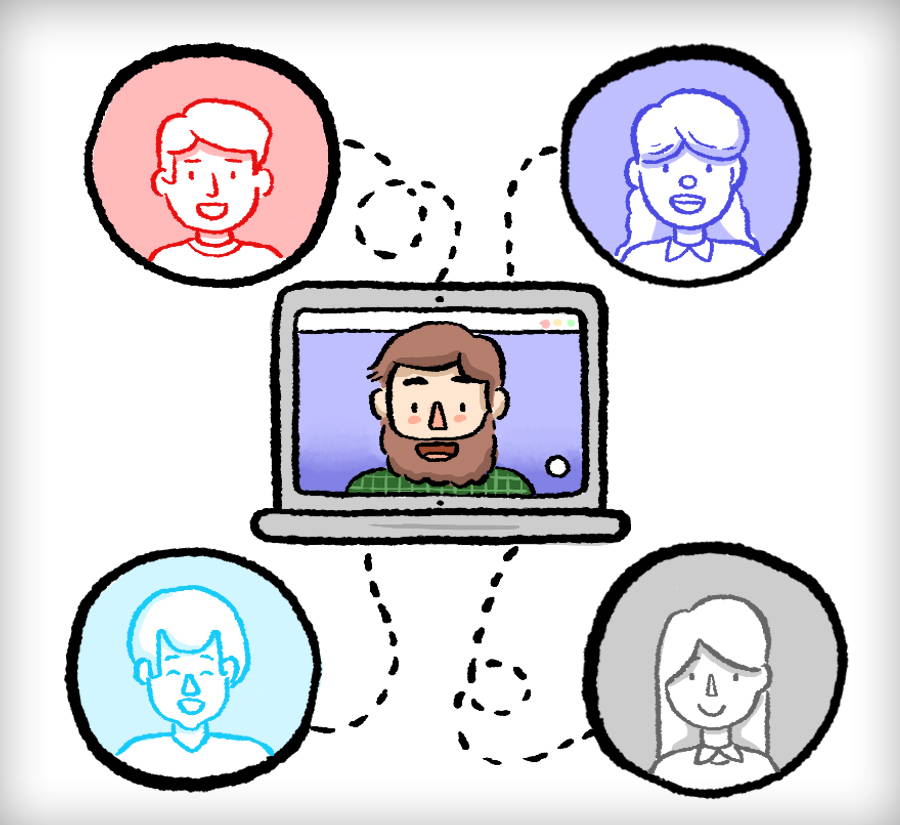 We know that the real change you seek to make takes a village, so we assign each member a Personal Accountability Coach that has your back every step of the way. From filling in your calendar, to visualizing your big life goals, to celebrating your progress, your calls with your team and your coach are what make you go from "I want that" to "I did that".
---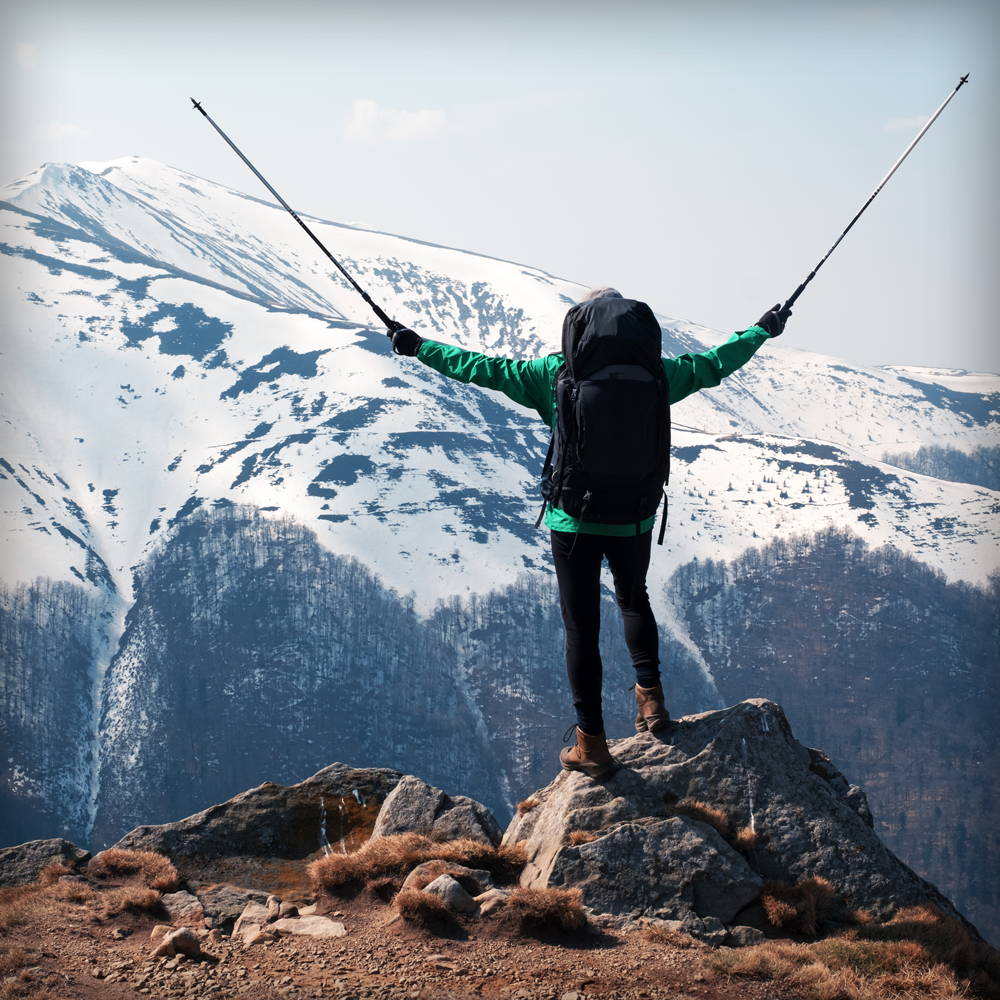 4) YOU NEED TO FLIP THE SCRIPT
At $139 a month, the Big A** Calendar Club is the most effective and affordable system available for having the best year of your life. Instead of a calendar filled up by other people's requests for your time, create the plan that puts YOU first. Calendars should be BIG and BOLD for everyone to see just like your goals. This is not a work calendar, this is a life-changing calendar, and with the support of your Accountability Coach and support community, it's the blueprint to the best year of your life.
---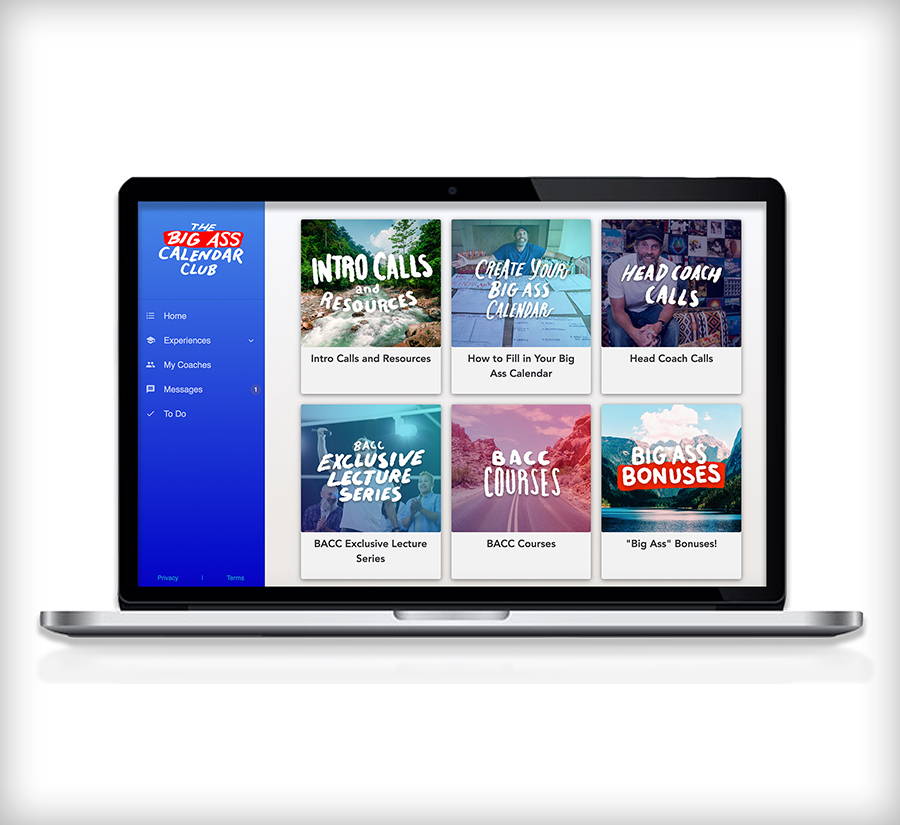 5) SO MUCH MORE THAN A CALENDAR, FOR LESS THAN $5 A DAY
As a member, you'll get FREE access to the Build Your Life Resume program that started it all ($399 value), as well as access to former Navy SEAL, Chadd Wright's Time To Roger Up Program. That's more than a year's worth of hard-learned insights all for less than $5 a day.
---
6) 100% SATISFACTION GUARANTEE
With BACC, we are setting a new standard in coaching and care deeply about your experience. We keep groups small to ensure 100% success. If you're not completely satisfied, cancel at any time for a full refund.
---
We get it. We're all busy. Whether you're a big-time CEO or someone just starting out in business, a weekend warrior, or seasoned adventurer, a working mom or a stay-at-home dad, it's time you invested in yourself and write the script that makes your next 365 days your best yet.
---