The Big A## Calendar Club

With Jesse Itzler
PROGRAM STARTS JANUARY 2021 - LIMITED SPOTS AVAILABLE
12 MONTH LIFE COACHING PROGRAM
The Big A## Calendar Club is a 12 month coaching program taught by me, Jesse Itzler. You will learn the exact same system I use to manage my businesses, family life and adventures. This coaching program also includes my original "Build Your Life Resume" course, an 8 video "best practices" tutorial around business, wellness and mindset.
The backbone of "The Big Ass Calendar Club" is that each club member has to identify and schedule multiple "year defining" events and goals at the beginning of the year. Then, they are held to a high standard to complete them. Our 2020 success rate was off the charts.
This course also includes 12 live group coaching calls with me, expert guest speakers and monthly learning programs centered around business, wellness and mindset.  
We are limiting the inaugural 2021 coaching class to 500 participators to ensure 100% success.  
$1399/year
starting January 2021 (Save $269)
$139/month
starting January 2021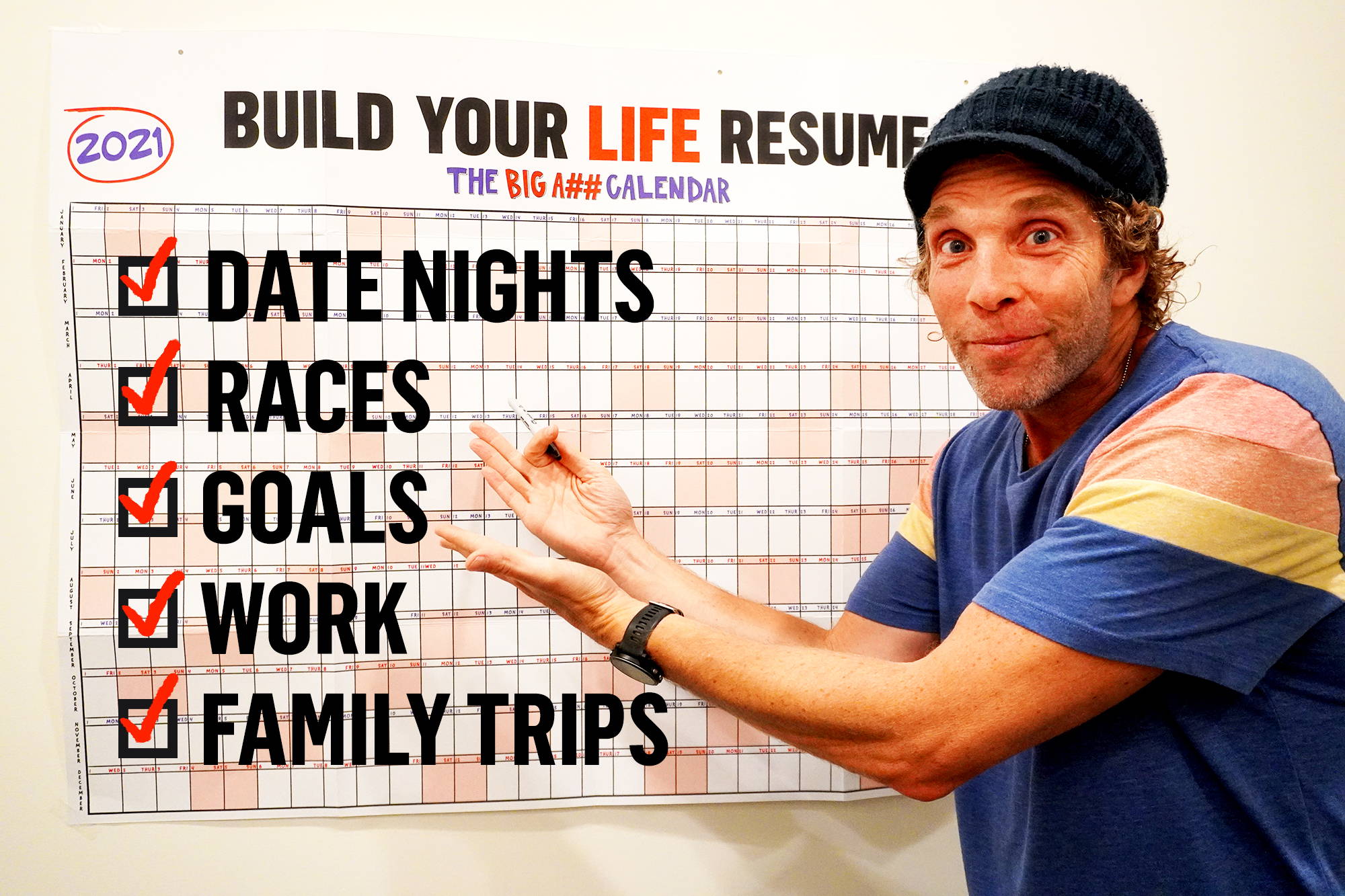 As a BACC member, you'll get:

√ The one-of-a-kind Big A## Calendar
√ To learn and implement the BACC system
√ My award-winning Build Your Life Resume course ($399 value)
√ Access to the private BACC Facebook group
√ 12 group coaching calls with me
√ Guest speakers around business, wellness, and mindset
√ Group challenges & health cleanses
√ The supercharged, motivated BACC community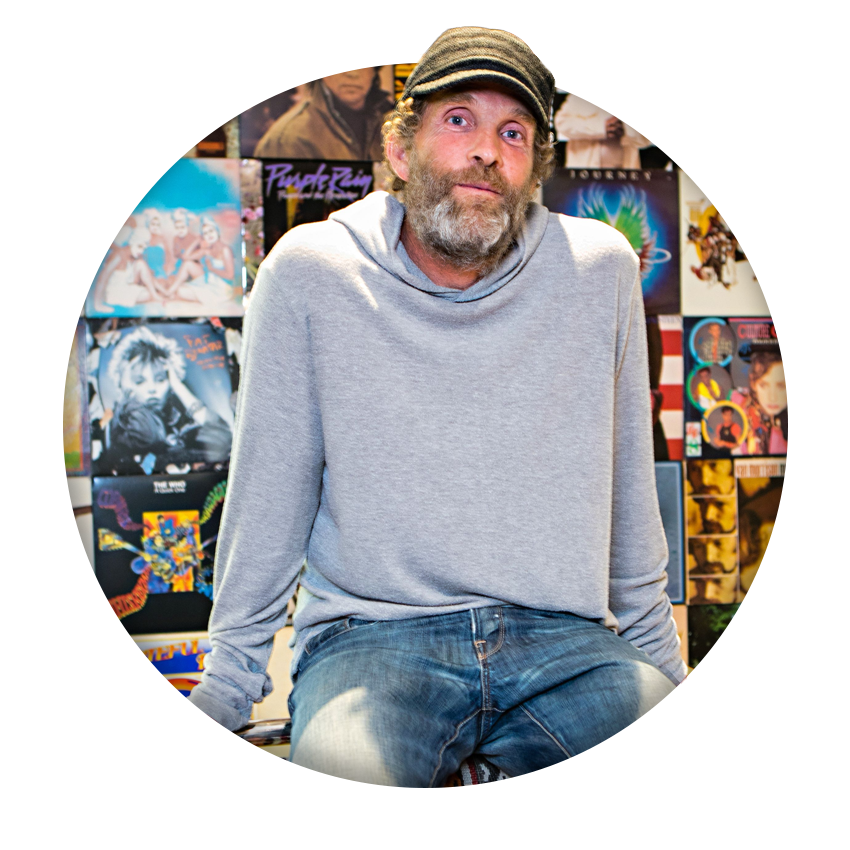 THE ONLY CALENDAR THAT COMES WITH A COACH... ME. 
Join me as I take you on a 12 month journey to dominate 2021. This is a LIFE coaching program. We will cover best practice in business, parenting and wellness.
I went from sleeping on 18 friends couches to starting a private jet company that went on to do over $5 billion in sales. My partners and I sold a company to Coca Cola. I was a rapper, kiddie pool attendant and jingle writer. I bootstrapped companies...and have raised capital as well. I've ran 100 mile races and completed them. I have 2 bestselling books. I'm a parent, husband and son. I feel very qualified leading this coaching program
.
Your BACC Membership Also Includes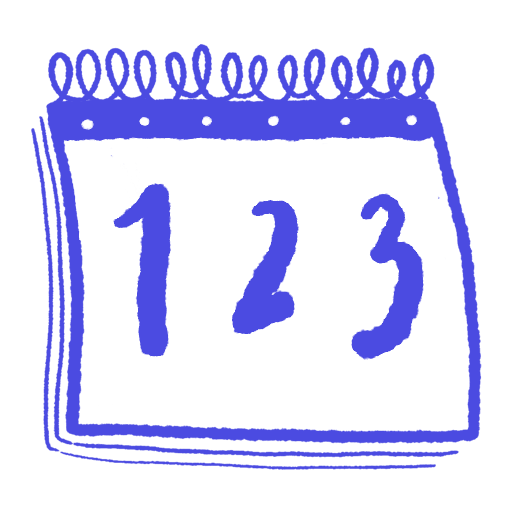 a step by step guide on how to use the calendar

Monthly coaching with jesse

Jesse's system for a HUGE year

Group challenges & Health Cleanses
√ The original BYLR course
√ Access to the private BACC Facebook Group
√ And more!
"I had been running races all my life, but I hit a rut and didn't know what to do. The Big A## Calendar Club not only helped me upgrade my training regiment, it gave me the tools to take on any challenge, physical or otherwise. 100 miles is nothing now!"
---
"Every parent wants to make time for their kids, but it's so easy to get caught up in appointments and deadlines. I know I've benefitted from the BACC, and I think my daughter has too."
---
"With so many meetings and appointments on my calendar, I was trying to stay afloat. I never had time for myself. The BACC helped me prioritize ME.
Worth it, 10 times over."
---
"I can't say enough good things about the BACC! Learning from Jesse Itzler has been essential in helping me level up my business."
---
"What Jesse Itzler has consistently taught us is to be authentic, dedicated and hungry! I have grown so much from Jesse's approach to life and from this platform!"
– Jodi O. | BACC Member

"I focused on the elements taught in BACC and visualized what I wanted my outcome to be...the months flew by and now I've developed life-changing habits.."
– Joe C. | BACC Member

"I am so grateful to be a part of this community! The structure and accountability it provides, the ideas it generates, and the inspiration felt!"
– Felice N. | BACC Member

"I wanted to get organized, and I enjoyed the BYLR course. There's a lot more value than what you are paying."
– Tim H. | BACC Member

"My favorite part about this community are the real conversations that are had. Minimal fluff. Just real, honest chats."
– Cameron S. | BACC Member

BACC Members crushed their 2020
(despite all of its challenges)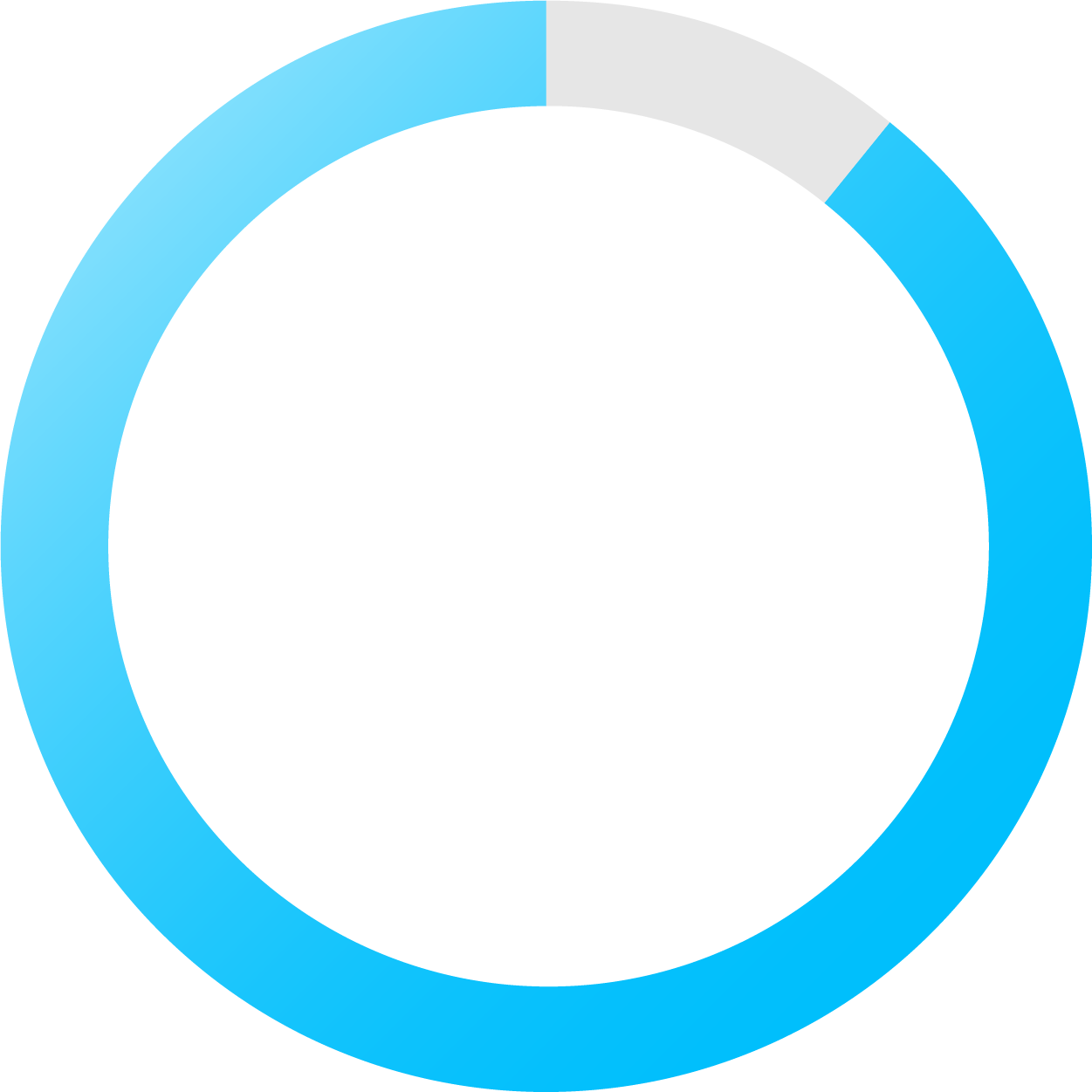 Added daily winning habits to their lives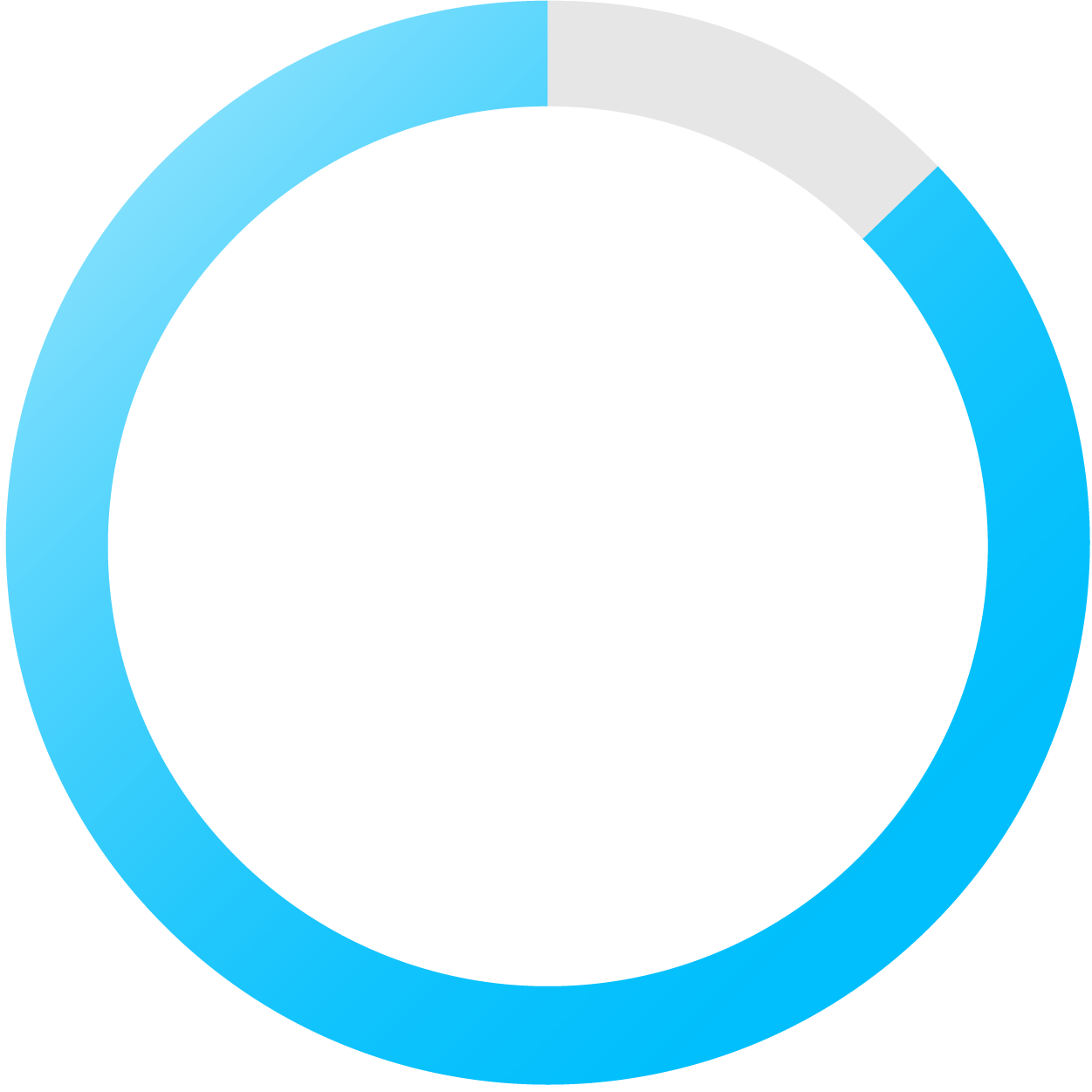 Completed business or personal goals this year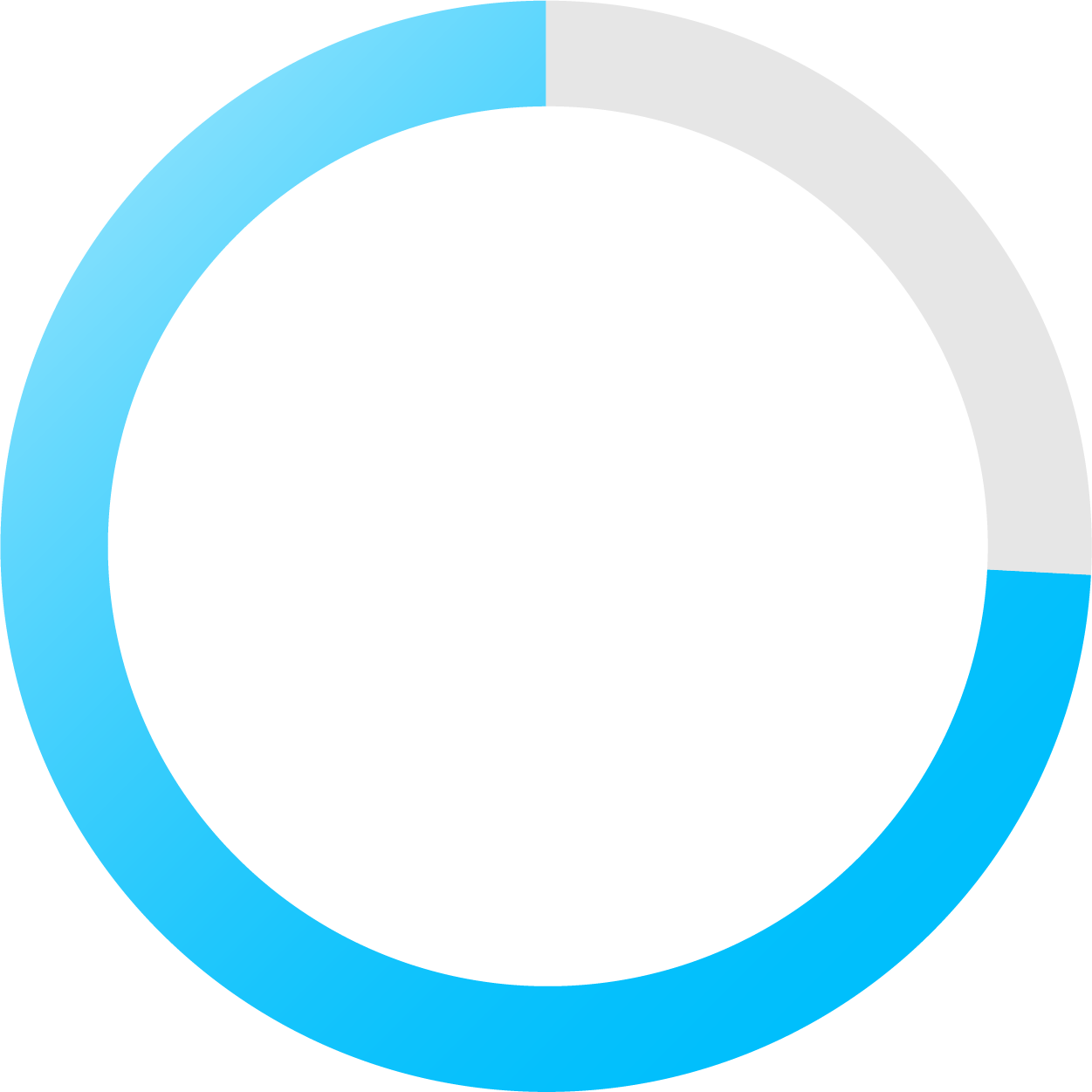 Have re-booted their health this year
Felt like they were in control of their schedule
Want to have a Big-a## year?
Whether you are a big time CEO or someone just starting out in business...a weekend warrior, or a seasoned adventurer...a working mom, or a stay at home dad...get ready to dominate the next 365 days.

To ensure 100% success, we are limiting the 2021 BACC program to 500 participants. Choose your payment option below, before the program sells out.